Environmental and quality policy
We live and work close to nature. We therefore only use environmentally friendly and recyclable materials in our products.
- For the sake of the future.
The work environment is also important. Our product range is designed accordingly - with ergonomic, seat-friendly chairs and other aids that facilitate your work.
- For your health's.
Our work with the environment and quality is constantly ongoing.
We are certified according to FR2000 - a management system for quality, environment, work environment and competence supply - as well as members of FTI - Swedish Packaging & Newspaper Collection.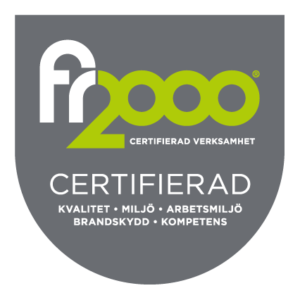 Approved according to Möbelfakta
Be-Ge Frapett AB also has products approved according to Möbelfakta, which is the industry's new common environmental and quality standard. In addition to the environmental and quality requirements, social responsibility is also included, which also ensures that our products are manufactured under the right conditions. We intend to have our entire range approved according to the new standard shortly and to date have about 50% of the products approved according to Möbelfakta.